Türkmeneli İşbirliği ve Kültür Vakfı
Türkmeneli Foundation
Turkmeneli is the millennial homeland of the Oghuzs. For centuries, thanks to the Turkmen principalities and states, they lived the civilization and golden ages of abundance, spread science to the world, became a caravan palace for travelers, and extended a good hand to the needy.
A caravan of civilization, humanity and philanthropy, ranging from the medicine of Ibn Sina to the students of Farabi, from the literature of Fuzuli, to the folk culture of Ata Terzibaşı, and from the ahi of Horasan saints to the soup kitchens of Muzafereddin Gökbörü, the Turkmeneli who has adopted its characteristics as a mission…
In order to continue this Oghuz mission, the Turkmeneli Foundation was established by a group of Iraqi intellectual Turkmen living in Turkey in order to provide health, education, development and cultural services and to extend a helping hand to the needy.
Headquartered in Ankara; Türkmeneli Cooperation and Culture Foundation, with its open name, was registered as a non-governmental non-governmental organization (NGO) on 29 June 1996 with the decision of the Council of Ministers of the Republic of Turkey as a foundation working in the public interest.
Since the activities of non-governmental organizations in Iraq are allowed with a different status, Turkmeneli Foundation also provides services in Mosul-Telafer, Erbil, Kirkuk, Tuzhurmatu, Diyale, Baghdad and regions in Iraq in cooperation with the "Turkmeneli Development and Reconstruction Institution".
Turkmeneli Foundation performs the services in its deed through the institutions it owns.
Support Services for Education
Turkmeneli Foundation, which meets educational needs such as the preparation of the books taught in Turkmen schools in Iraq, the translation, printing and distribution of the current curriculum, the transportation of students, their clothes, stationery, the organization of extra-class activities and the repair of school buildings; It also provides education support services such as opening special courses for the development of Turkmen teachers and appointing contracted teachers to fill the shortage of teachers in schools.
It provides this service with the Turkmen Education and Culture Center it has established in Ankara, and the Fuzuli Turkmen Education and Culture Center and Fuzuli Printing House in Kirkuk.
It provides financial and educational support to Turkmen students studying in Turkey in cooperation with official institutions, organizes courses in order to improve their scientific level and gain national culture, and provides academic support to postgraduate students, especially on social science theses.
In the field of culture and arts, Turkmeneli Foundation has taken initiatives for the maintenance, evolution, protection and dissemination of thought, culture, language and art by all means, participated in and contributed to the organization of seminars, panels, concerts, festivals, workshops and congresses about Turkmens at home and abroad. are available.
It also supported the printing, distribution and promotion of many books, newspapers and magazines about Iraqi Turkmen.
It supports research and studies on Turkmens and the region in general through the Center for Eurasian Studies (AVİM) and the Middle East Strategic Studies Center (ORSAM).
Health Services
Turkmeneli Foundation, which gives utmost importance to the health of the society, provides free health services through the Şifa Health Center in Kirkuk and the Martyr Fatih Şakir Dispensary in Kifri.
Turkmen doctors who are experts in all fields work within the body of Şifa Health Center, and there is also a Diabetes Diseases Treatment Unit.
The foundation's medical teams conduct regular health screenings at schools.
Patients who cannot be treated in Iraq are treated by the Foundation in Turkey.
The Turkmeneli Foundation spends special efforts during the Covid-19 outbreak, distributing hundreds of thousands of masks, providing respiratory facilities and supplements to patients in quarantine.
Social Assistance Services
Turkmeneli Foundation, in cooperation with the state or local and foreign non-governmental organizations since its establishment, in Turkmen regions; housing, prefabricated and village houses. Water wells, which are considered as basic needs, were opened, and the roads opened by the people facilitated transportation and communication with each other.
Türkmeneli Foundation, which regularly provides hundreds of thousands of tons of food aid to those who have no financial situation;
It also organizes aid packages, sacrifices and mass circumcision ceremonies for religious occasions such as Ramadan and Eid al-Adha.
He opened vocational courses for young women and established Buğday Hatun Tailoring Workshop in order to contribute to their employment in institutions.
Humanitarian Services
The Turkmeneli Foundation established the Yahyava camp in Kirkuk in order to provide shelter, especially for refugees, migrants and asylum seekers fleeing the attacks of DAESH, and provides regular support.
It has provided in-kind and medical support to refugee camps in Mosul and Talafar in rural areas of Erbil and Duhok by helping international aid organizations.
Embracing nearly one hundred thousand refugees who took refuge in Turkey, it regularly provides all kinds of financial support, food, clothing and blankets, through the Turkmeneli Aid Center established in Ankara and in coordination with the relevant institutions of the state.
In addition, it has established the "Akıncılar Quarter" for veteran employees fighting for Human Rights.
Finally; Turkmeneli Foundation opened the "Turkmeneli Research and Development Center" in Kirkuk for the planned and regular operation of the institutions it cooperates with in Iraq.
Turkmeneli Foundation embraces all Turkmen living in all corners of the world and is the foundation and home of everyone…
Follow us on social media: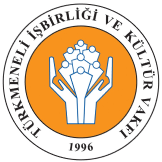 Members of Board of Management
• Dr. Turhan Ketene (Board of Managementı)
• Savaş Avcı (Member)
• Feridun Hürmüzlü (Member)
• Sezer Ertunç (Member)
• Hüseyin Kasapoğlu (Member)